Corrosion Technology, Inc.
Advanced Filtration Company can obtain, sell and advice on the line of Corrosion Technology, Inc.'s Corrosion Resistant Fiberglass Products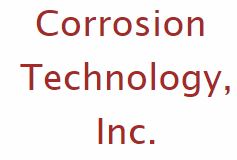 Corrosion Technology, Inc. has been delivering quality Corrosion Resistant Fiberglass Products since the late 1980's. They use tried and tested techniques for their fiberglass products including filament winding, hand lay-up, and spray/chop technologies.
Corrosion Technology, Inc. manufactures a wide selection of fiberglass reinforced products including but not limited to:
Storage Tanks

Duct Systems

Scrubber Systems

Abrasion Resistant Piping

Ventilation Hoods &

Process Piping
Why should you work with Advanced Filtration for  Corrosion Technology, Inc. products?
Advanced Filtration specializes in industrial filtration systems including the Power, Chemical, Pharmaceutical, Cosmetic, Biotech representing many companies. Our experienced filtration engineers are at the ready to assist you with the manufacturers and products that will work best for your company and application. At Advanced Filtration we can combine solutions from a variety of companies and different technologies.