Amiad Water Systems
Advanced Filtration Company sells the full line of Amiad Water Systems.

Focused on the worldwide need for clean water, Amiad specializes in developing and marketing environmentally-friendly water filtration solutions for industrial, municipal, and agricultural use.
Amiad Water Systems automatic self-cleaning filters and manual filters have built a worldwide reputation for efficiency, effectiveness, and reliability.
Amiad Water Systems innovative technologies  including screen, disc and microfiber work with different water sources, outlet requirements and extreme working conditions. Because of their wide range of systems and high quality, their systems are in use in a wide range of applications. Some of these applications include:
Irrigation
Aquaculture.
Industrial water processing and wastewater treatment.
Municipal water treatment
Pre-filtration to protect costly media and reverse-osmosis systems.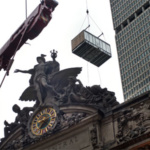 Why should you work with Advanced Filtration for  Amiad Water Systems?
Advanced Filtration has extensive experience in using AMIAD Pre-engineered  HVAC Media Filters including Amiad HMF, Amiad SMF & Amiad BMF Media Filters –Self-cleaning, packaged filter systems designed to save you time and money. Read how Amiad filters can be part of Cooling Tower Filtration to stop outbreaks of Legionnaire's Disease (legionellosis).
Advanced Filtration specializes in industrial filtration systems including the Power, Chemical, Pharmaceutical, Cosmetic, Biotech representing many companies. Because of we represent multiple companies and have years of experience, whether  you are involved with power generation or the production of flavors and fragrances, bottled water or beverages or the distribution of liquid or gaseous products our experienced filtration engineers are at the ready to assist you with the companies and products that will work best for your company and applications.