Pharmaceutical Manufacturing
Advanced Filtration has access to some of the best names in pharmaceutical and biotech manufacturing filtration products as well as years of experience. Therefore, we have the expertise and access to the products to recommend what you need. In addition, we can and will get it for you at the most competitive price available.
We understand the filtration needs of high purity manufacturing thanks to our many years in the industry. As a result, our customers will only get the best of the best service and products.
Pharmaceutical Manufacturing Filtration Offerings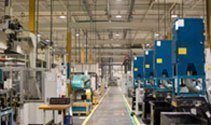 AMIAD FILTRATION: Automatic back-washable media filters, spin klin systems, and separators,
ARIES FilterWorks: Point of use pure water systems, replacement cartridges for Millipore, and Barnstead.
BRADEN Filtration LLC. –  Dust collection cartridges, equivalents to AAF, TDC, and Donaldson plus droplet elimination technology.
FILTRATION SYSTEMS: "Over The Top" bag filter vessels, specialty, and sub-micron medias
FIL-TREK: Single and multi cartridge bags and housings, s/s, c/s, and ASME code
GE OSMONICS: Hytrex II filter cartridges, zplex filters, capsule filters, pleated style filter cartridges, ro/uf membrane systems, and SEPA lab scale membrane systems
GEMINI TECHNICAL: PVC, CPVC, polypropylene cartridges, bag filter vessels, and strainers.
GRAVER TECHNOLOGIES: Pharmaceutical grade filter cartridges, g-stack disc filters, pleated and depth filter cartridges, and industrial and sanitary filter housings
IFC CORPORATION: Y basket type, simplex/duplex assemblies, self cleaning strainers, cast iron, s/s, bronze, check, butterfly, foot valves, and flexible connectors
MAR COR CORPORATION: Hollow fiber cartridges and capsules for 0.05, 0.1, and 0.2 micro absolute filtration, Minncare RO membranes, fogger disinfectant, and sporicide surface cleaner. Hollow fiber filter media is suitable for micro-bead reclamation.
MATRIX SEPARATIONS: Wound-type filter cartridges including: cotton, nylon, rayon, and glass fiber.
NATIONAL FILTER MEDIA: Filter press cloths, vacuum filter belts, drum covers, repair parts for vacuum drum and belt filters, rebuilding vacuum drum and belt filters, filter leaf repair, in addition to all types of dust collector bags, and hardware
PENTEK FILTRATION: Sediment removal, carbon cartridges, and plastic housings
SHELCO FILTERS: In-line industrial and sanitary design single and multi cartridge housings
STEADFAST EQUIPMENT: Disposable rotary drum filter for separation of liquids and solids for pilot operations or small batches
STRAINRITE COMPANIES: Bag filter housings, filter bags, and hazardous waste disposal containers
TRI-DIM FILTER CORPORATION: HVAC filters, panels, bags, HEPA style filters, and more.
VAN AIR: Compressed air, gas filters, and air dryers
Heat Exchangers, Piping, and Separators
AQUAFINE: Ultraviolet water sterilization and TOC reduction equipment
JD COUSINS: Heat exchangers, tube, shell, plate style, replacement parts, and gaskets