KayMax for Schroeder Parts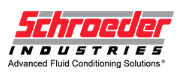 Let Advanced Filtration provide you with top-of-the-line filters including KayMax Filters and Replacements for Schroeder Parts  for your lubricant fluids.
Contact us to learn more. Request a quote Kaydon parts for your Schroeder Industries Advance Conditioning system:
Schroeder Parts and Kaydon Part Equivalent for J Series with corrosion protective endcap/ center tube.
Kaydon Part Number
Schroeder Part #
Seal Material
Micron Rating
Beta Ratio
KMPSHJOAKC09B
JZ1
Nitrile
1 μm
200
KMPSHJOAKC09V
JZ1V
Fluoro-carbon
1 μm
200
KMPSHJOAKF09B
JZ3
Nitrile
3 μm
200
KMPSHJOAKF09V
JZ3V
Fluoro-carbon
3 μm
200
KMPSHJOAKH09B
JZ5
Nitrile
6 μm
200
KMPSHJOAKH09V
JZ5V
Fluoro- carbon
6 μm
200
KMPSHJOAKM09B
JZ10
Nitrile
12 μm
200
KMPSHJOAKM09V
JZ10V
Fluoro-carbon
12 μm
200
KMPSHJOAKR09B
JZ25
Nitrile
25 μm
200
KMPSHJOAKR09V
JZ25V
Fluoro-
carbon
25 μm
200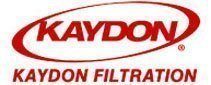 Series
Kaydon Part Number
Schroeder Part #
Seal Material
Micron Rating
Beta Ratio
K Series
KMPSHKOAKC09B
KZ1
corrosion protective endcap/center tube
Nitrile
1 μm
200
K Series
KMPSHKOAKC09V
KZ1V
corrosion protective endcap/center tube
Fluoro-carbon
1 μm
200
K Series
KMPSHKOAKF09B
KZ3
corrosion protective endcap/center tube
Nitrile
3 μm
200
K Series
KMPSHKOAKF09V
KZ3V
corrosion protective endcap/center tube
Fluoro-carbon
3 μm
200
K Series
KMPSHKOAKH09B
KZ5
corrosion protective endcap/center tube
Nitrile
6 μm
200
K Series
KMPSHKOAKH09V
KZ5V
corrosion protective endcap/center tube
Fluoro-carbon
6 μm
200
K Series
KMPSHKOAKM09B
KZ10
corrosion protective endcap/center tube
Nitrile
12 μm
200
K Series
KMPSHKOAKM09V
KZ10V
corrosion protective endcap/center tube
Fluoro-carbon
12 μm
200
K Series
KMPSHKOAKR09B
KZ25
corrosion protective endcap/center tube
Nitrile
25 μm
200
K Series
KMPSHKOAKR09V
KZ25V
corrosion protective endcap/center tube
Fluoro-carbon
25 μm
200
K Series
KMPSHKOAKC18B
KKZ1
corrosion protective endcap/center tube
Nitrile
1 μm
200
K Series
KMPSHKOAKC18V
KKZ1V
corrosion protective endcap/center tube
Fluorocarbon
1 μm
200
K Series
KMPSHKOAKF18B
KKZ3
corrosion protective endcap/center tube
Nitrile
3 μm
200
K Series
KMPSHKOAKF18V
KKZ3V
corrosion protective endcap/center tube
Fluorocarbon
3 μm
200
K Series
KMPSHKOAKH18B
KKZ5
corrosion protective endcap/center tube
Nitrile
6 μm
200
K Series
KMPSHKOAKH18V
KKZ5V
corrosion protective endcap/center tube
Fluorocarbon
6 μm
200
K Series
KMPSHKOAKM18B
KKZ10
corrosion protective endcap/center tube
Nitrile
12 μm
200
K Series
KMPSHKOAKM18V
KKZ10V
corrosion protective endcap/center tube
Fluorocarbon
12 μm
200
K Series
KMPSHKOAKR18B
KKZ25
corrosion protective endcap/center tube
Nitrile
25 μm
200
K Series
KMPSHKOAKR18V
KKZ25V
corrosion protective endcap/center tube
Fluorocarbon
25 μm
200
K Series
KMPSHKOAKC27B
27KZ1
corrosion protective endcap/center tube
Nitrile
1 μm
200
K Series
KMPSHKOAKC27V
27KZ1V
corrosion protective endcap/center tube
Fluorocarbon
1 μm
200
K Series
KMPSHKOAKF27B
27KZ3
corrosion protective endcap/center tube
Nitrile
3 μm
200
K Series
KMPSHKOAKF27V
27KZ3V
corrosion protective endcap/center tube
Fluorocarbon
3 μm
200
K Series
KMPSHKOAKH27B
27KZ5
corrosion protective endcap/center tube
Nitrile
6 μm
200
K Series
KMPSHKOAKH27V
27KZ5V
corrosion protective endcap/center tube
Fluorocarbon
6 μm
200
K Series
KMPSHKOAKM27B
27KZ10
corrosion protective endcap/center tube
Nitrile
12 μm
200
K Series
KMPSHKOAKM27V
27KZ10V
corrosion protective endcap/center tube
Fluorocarbon
12 μm
200
K Series
KMPSHKOAKR27B
27KZ25
corrosion protective endcap/center tube
Nitrile
25 μm
200
K Series
KMPSHKOAKR27V
27KZ25V
corrosion protective endcap/center tube
Fluorocarbon
25 μm
200

Pall Parts and Kaydon Part Equivalent

Pall Part Number
Kaydon Part Number
Description
Seal Material
Micron Rating
Beta Ratio
HC7500SKZ4H
KMP7500AKC4B
epoxy coated spin-on housing
Nitrile
1 μm
200
HC7500SKZ8H
KMP7500AKC8B
epoxy coated spin-on housing
Nitrile
1 μm
200
HC7500SKZ4V
KMP7500AKC4V
epoxy coated spin-on housing
Fluorocarbon
1 μm
200
HC7500SKZ8V
KMP7500AKC8V
epoxy coated spin-on housing
Fluorocarbon
1 μm
200
HC7500SKP4H
KMP7500AKF4B
epoxy coated spin-on housing
Nitrile
3 μm
200
HC7500SKP8H
KMP7500AKF8B
epoxy coated spin-on housing
Nitrile
3 μm
200
HC7500SKP4V
KMP7500AKF4V
epoxy coated spin-on housing
Fluorocarbon
3 μm
200
HC7500SKP8V
KMP7500AKF8V
epoxy coated spin-on housing
Fluorocarbon
3 μm
200
HC7500SKN4H
KMP7500AKH4B
epoxy coated spin-on housing
Nitrile
6 μm
200
HC7500SKN8H
KMP7500AKH8B
epoxy coated spin-on housing
Nitrile
6 μm
200
HC7500SKN4V
KMP7500AKH4V
epoxy coated spin-on housing
Fluorocarbon
6 μm
200
HC7500SKN8V
KMP7500AKH8V
epoxy coated spin-on housing
Fluorocarbon
6 μm
200
HC7500SKS4H
KMP7500AKM4B
epoxy coated spin-on housing
Nitrile
12 μm
200
HC7500SKS8H
KMP7500AKM8B
epoxy coated spin-on housing
Nitrile
12 μm
200
HC7500SKS4V
KMP7500AKM4V
epoxy coated spin-on housing
Fluorocarbon
12 μm
200
HC7500SKS8V
KMP7500AKM8V
epoxy coated spin-on housing
Fluorocarbon
12 μm
200
HC7500SKT4H
KMP7500AKR4B
epoxy coated spin-on housing
Nitrile
25 μm
200
HC7500SKT8H
KMP7500AKR8B
epoxy coated spin-on housing
Nitrile
25 μm
200
HC7500SKT4V
KMP7500AKR4V
epoxy coated spin-on housing
Fluorocarbon
25 μm
200
HC7500SKT8V
KMP7500AKR8V
epoxy coated spin-on housing
Fluorocarbon
25 μm
200
HC7500SWT4H
KMP7500AWR4B
epoxy coated spin-on housing
Nitrile
25 μm
200
HC7500SWT8H
KMP7500AWR8B
epoxy coated spin-on housing
Nitrile
25 μm
200
HC8300FKZ8H
KMP8300AKC8B
endcap and center tube: corrosion protected steel
Nitrile
1 μm
200
HC8300FKZ16H
KMP8300AKC16B
endcap and center tube: corrosion protected steel
Nitrile
1 μm
200
HC8300FKZ39H
KMP8300AKC39B
endcap and center tube: corrosion protected steel
Nitrile
1 μm
200
HC8300FKZ8Z
KMP8300AKC8V
endcap and center tube: corrosion protected steel
Fluorocarbon
1 μm
200
HC8300FKZ16Z
KMP8300AKC16V
endcap and center tube: corrosion protected steel
Fluorocarbon
1 μm
200
HC8300FKZ39Z
KMP8300AKC39V
endcap and center tube: corrosion protected steel
Fluorocarbon
1 μm
200
HC8300FKP8H
KMP8300AKF8B
endcap and center tube: corrosion protected steel
Nitrile
3 μm
200
HC8300FKP16H
KMP8300AKF16B
endcap and center tube: corrosion protected steel
Nitrile
3 μm
200
HC8300FKP39H
KMP8300AKF39B
endcap and center tube: corrosion protected steel
Nitrile
3 μm
200
HC8300FKP8Z
KMP8300AKF8V
endcap and center tube: corrosion protected steel
Fluorocarbon
3 μm
200
HC8300FKP16Z
KMP8300AKF16V
endcap and center tube: corrosion protected steel
Fluorocarbon
3 μm
200
HC8300FKP39Z
KMP8300AKF39V
endcap and center tube: corrosion protected steel
Fluorocarbon
3 μm
200
HC8300FKN8H
KMP8300AKH8B
endcap and center tube: corrosion protected steel
Nitrile
6 μm
200
HC8300FKN16H
KMP8300AKH16B
endcap and center tube: corrosion protected steel
Nitrile
6 μm
200
HC8300FKN39H
KMP8300AKH39B
endcap and center tube: corrosion protected steel
Nitrile
6 μm
200
HC8300FKN8Z
KMP8300AKH8V
endcap and center tube: corrosion protected steel
Fluorocarbon
6 μm
200
HC8300FKN16Z
KMP8300AKH16V
endcap and center tube: corrosion protected steel
Fluorocarbon
6 μm
200
HC8300FKN39Z
KMP8300AKH39V
endcap and center tube: corrosion protected steel
Fluorocarbon
6 μm
200
HC8300FKS8H
KMP8300AKM8B
endcap and center tube: corrosion protected steel
Nitrile
12 μm
200
HC8300FKS16H
KMP8300AKM16B
endcap and center tube: corrosion protected steel
Nitrile
12 μm
200
HC8300FKS39H
KMP8300AKM39B
endcap and center tube: corrosion protected steel
Nitrile
12 μm
200
HC8300FKS8Z
KMP8300AKM8V
endcap and center tube: corrosion protected steel
Fluorocarbon
12 μm
200
HC8300FKS16Z
KMP8300AKM16V
endcap and center tube: corrosion protected steel
Fluorocarbon
12 μm
200
HC8300FKS39Z
KMP8300AKM39V
endcap and center tube: corrosion protected steel
Fluorocarbon
12 μm
200
HC8300FKT8H
KMP8300AKR8B
endcap and center tube: corrosion protected steel
Nitrile
25 μm
200
HC8300FKT16H
KMP8300AKR16B
endcap and center tube: corrosion protected steel
Nitrile
25 μm
200
HC8300FKT39H
KMP8300AKR39B
endcap and center tube: corrosion protected steel
Nitrile
25 μm
200
HC8300FKT8Z
KMP8300AKR8V
endcap and center tube: corrosion protected steel
Fluorocarbon
25 μm
200
HC8300FKT16Z
KMP8300AKR16V
endcap and center tube: corrosion protected steel
Fluorocarbon
25 μm
200
HC8300FKT30ZYGE
KMP8300AKR30VYGE
endcap and center tube: corrosion protected steel
Fluorocarbon
25 μm
200
HC8300FKT39Z
KMP8300AKR39V
endcap and center tube: corrosion protected steel
Fluorocarbon
25 μm
200
HC8314FKZ13H
KMP8314AKC13B
endcap: engineered polymer
Nitrile
1 μm
200
HC8314FKZ16H
KMP8314AKC16B
endcap: engineered polymer
Nitrile
1 μm
200
HC8314FKZ26H
KMP8314AKC26B
endcap: engineered polymer
Nitrile
1 μm
200
HC8314FKZ39H
KMP8314AKC39B
endcap: engineered polymer
Nitrile
1 μm
200
HC8314FKZ13Z
KMP8314AKC13V
endcap: engineered polymer
Fluorocarbon
1 μm
200
HC8314FKZ16Z
KMP8314AKC16V
endcap: engineered polymer
Fluorocarbon
1 μm
200
HC8314FKZ26Z
KMP8314AKC26V
endcap: engineered polymer
Fluorocarbon
1 μm
200
HC8314FKZ39Z
KMP8314AKC39V
endcap: engineered polymer
Fluorocarbon
1 μm
200
HC8314FKP13H
KMP8314AKF13B
endcap: engineered polymer
Nitrile
3 μm
200
HC8314FKP16H
KMP8314AKF16B
endcap: engineered polymer
Nitrile
3 μm
200
HC8314FKP26H
KMP8314AKF26B
endcap: engineered polymer
Nitrile
3 μm
200
HC8314FKP39H
KMP8314AKF39B
endcap: engineered polymer
Nitrile
3 μm
200
HC8314FKP13Z
KMP8314AKF13V
endcap: engineered polymer
Fluorocarbon
3 μm
200
HC8314FKP16Z
KMP8314AKF16V
endcap: engineered polymer
Fluorocarbon
3 μm
200
HC8314FKP26Z
KMP8314AKF26V
endcap: engineered polymer
Fluorocarbon
3 μm
200
HC8314FKP39Z
KMP8314AKF39V
endcap: engineered polymer
Fluorocarbon
3 μm
200
HC8314FKN13H
KMP8314AKH13B
endcap: engineered polymer
Nitrile
6 μm
200
HC8314FKN16H
KMP8314AKH16B
endcap: engineered polymer
Nitrile
6 μm
200
HC8314FKN16H
KMP8314AKH26B
endcap: engineered polymer
Nitrile
6 μm
200
HC8314FKN39H
KMP8314AKH39B
endcap: engineered polymer
Nitrile
6 μm
200
HC8314FKN13Z
KMP8314AKH13V
endcap: engineered polymer
Fluorocarbon
6 μm
200
HC8314FKN16Z
KMP8314AKH16V
endcap: engineered polymer
Fluorocarbon
6 μm
200
HC8314FKN26Z
KMP8314AKH26V
endcap: engineered polymer
Fluorocarbon
6 μm
200
HC8314FKN39Z
KMP8314AKH39V
endcap: engineered polymer
Fluorocarbon
6 μm
200
HC8314FKS13H
KMP8314AKM13B
endcap: engineered polymer
Nitrile
12 μm
200
HC8314FKS16H
KMP8314AKM16B
endcap: engineered polymer
Nitrile
12 μm
200
HC8314FKS26H
KMP8314AKM26B
endcap: engineered polymer
Nitrile
12 μm
200
HC8314FKS39H
KMP8314AKM39B
endcap: engineered polymer
Nitrile
12 μm
200
HC8314FKS13Z
KMP8314AKM13V
endcap: engineered polymer
Fluorocarbon
12 μm
200
HC8314FKS16Z
KMP8314AKM16V
endcap: engineered polymer
Fluorocarbon
12 μm
200
HC8314FKS26Z
KMP8314AKM26V
endcap: engineered polymer
Fluorocarbon
12 μm
200
HC8314FKS39Z
KMP8314AKM39V
endcap: engineered polymer
Fluorocarbon
12 μm
200
HC8314FKT13H
KMP8314AKR16B
endcap: engineered polymer
Nitrile
25 μm
200
HC8314FKT16H
KMP8314AKR16B
endcap: engineered polymer
Nitrile
25 μm
200
HC8314FKT26H
KMP8314AKR26B
endcap: engineered polymer
Nitrile
25 μm
200
HC8314FKT39H
KMP8314AKR39B
endcap: engineered polymer
Nitrile
25 μm
200
HC8314FKT13Z
KMP8314AKR13V
endcap: engineered polymer
Fluorocarbon
25 μm
200
HC8314FKT16Z
KMP8314AKR16V
endcap: engineered polymer
Fluorocarbon
25 μm
200
HC8314FKT26Z
KMP8314AKR26V
endcap: engineered polymer
Fluorocarbon
25 μm
200
HC8314FKT39Z
KMP8314AKR39V
endcap: engineered polymer
Fluorocarbon
25 μm
200
HC8900FKZ8H
KMP8900AKC8B
corrosion protective endcap/center tube
Nitrile
1 μm
200
HC8900FKZ13H
KMP8900AKC13B
corrosion protective endcap/center tube
Nitrile
1 μm
200
HC8900FKZ16H
KMP8900AKC16B
corrosion protective endcap/center tube
Nitrile
1 μm
200
HC8900FKZ26H
KMP8900AKC26B
corrosion protective endcap/center tube
Nitrile
1 μm
200
HC8900FKZ39H
KMP8900AKC39B
corrosion protective endcap/center tube
Nitrile
1 μm
200
HC8900FKZ8Z
KMP8900AKC8V
corrosion protective endcap/center tube
Fluorocarbon
1 μm
200
HC8900FKZ13Z
KMP8900AKC13V
corrosion protective endcap/center tube
Fluorocarbon
1 μm
200
HC8900FKZ16Z
KMP8900AKC16V
corrosion protective endcap/center tube
Fluorocarbon
1 μm
200
HC8900FKZ26Z
KMP8900AKC26V
corrosion protective endcap/center tube
Fluorocarbon
1 μm
200
HC8900FKZ39Z
KMP8900AKC39V
corrosion protective endcap/center tube
Fluorocarbon
1 μm
200
HC8900FKP8H
KMP8900AKF8B
corrosion protective endcap/center tube
Nitrile
3 μm
200
HC8900FKP13H
KMP8900AKF13B
corrosion protective endcap/center tube
Nitrile
3 μm
200
HC8900FKP16H
KMP8900AKF16B
corrosion protective endcap/center tube
Nitrile
3 μm
200
HC8900FKP26H
KMP8900AKF26B
corrosion protective endcap/center tube
Nitrile
3 μm
200
HC8900FKP39H
KMP8900AKF39B
corrosion protective endcap/center tube
Nitrile
3 μm
200
HC8900FKP8Z
KMP8900AKF8V
corrosion protective endcap/center tube
Fluorocarbon
3 μm
200
HC8900FKP13Z
KMP8900AKF13V
corrosion protective endcap/center tube
Fluorocarbon
3 μm
200
HC8900FKP16Z
KMP8900AKF16V
corrosion protective endcap/center tube
Fluorocarbon
3 μm
200
HC8900FKP26Z
KMP8900AKF26V
corrosion protective endcap/center tube
Fluorocarbon
3 μm
200
HC8900FKP39Z
KMP8900AKF39V
corrosion protective endcap/center tube
Fluorocarbon
3 μm
200
HC8900FKN8H
KMP8900AKH8B
corrosion protective endcap/center tube
Nitrile
6 μm
200
HC8900FKN13H
KMP8900AKH13B
corrosion protective endcap/center tube
Nitrile
6 μm
200
HC8900FKN16H
KMP8900AKH16B
corrosion protective endcap/center tube
Nitrile
6 μm
200
HC8900FKN26H
KMP8900AKH26B
corrosion protective endcap/center tube
Nitrile
6 μm
200
HC8900FKN39H
KMP8900AKH39B
corrosion protective endcap/center tube
Nitrile
6 μm
200
HC8900FKN8Z
KMP8900AKH8V
corrosion protective endcap/center tube
Fluorocarbon
6 μm
200
HC8900FKN13Z
KMP8900AKH13V
corrosion protective endcap/center tube
Fluorocarbon
6 μm
200
HC8900FKN16Z
KMP8900AKH16V
corrosion protective endcap/center tube
Fluorocarbon
6 μm
200
HC8900FKN26Z
KMP8900AKH26V
corrosion protective endcap/center tube
Fluorocarbon
6 μm
200
HC8900FKN39Z
KMP8900AKH39V
corrosion protective endcap/center tube
Fluorocarbon
6 μm
200
HC8900FKS8H
KMP8900AKM8B
corrosion protective endcap/center tube
Nitrile
12 μm
200
HC8900FKS13H
KMP8900AKM13B
corrosion protective endcap/center tube
Nitrile
12 μm
200
HC8900FKS16H
KMP8900AKM16B
corrosion protective endcap/center tube
Nitrile
12 μm
200
HC8900FKS26H
KMP8900AKM26B
corrosion protective endcap/center tube
Nitrile
12 μm
200
HC8900FKS39H
KMP8900AKM39B
corrosion protective endcap/center tube
Nitrile
12 μm
200
HC8900FKS8Z
KMP8900AKM8V
corrosion protective endcap/center tube
Fluorocarbon
12 μm
200
HC8900FKS13Z
KMP8900AKM13V
corrosion protective endcap/center tube
Fluorocarbon
12 μm
200
HC8900FKS16Z
KMP8900AKM16V
corrosion protective endcap/center tube
Fluorocarbon
12 μm
200
HC8900FKS26Z
KMP8900AKM26V
corrosion protective endcap/center tube
Fluorocarbon
12 μm
200
HC8900FKS39Z
KMP8900AKM39V
corrosion protective endcap/center tube
Fluorocarbon
12 μm
200
HC8900FKT8H
KMP8900AKR8B
corrosion protective endcap/center tube
Nitrile
25 μm
200
HC8900FKT13H
KMP8900AKR13B
corrosion protective endcap/center tube
Nitrile
25 μm
200
HC8900FKT16H
KMP8900AKR16B
corrosion protective endcap/center tube
Nitrile
25 μm
200
HC8900FKT26H
KMP8900AKR26B
corrosion protective endcap/center tube
Nitrile
25 μm
200
HC8900FKT39H
KMP8900AKR39B
corrosion protective endcap/center tube
Nitrile
25 μm
200
HC8900FKT8Z
KMP8900AKR8V
corrosion protective endcap/center tube
Fluorocarbon
25 μm
200
HC8900FKT13Z
KMP8900AKR13V
corrosion protective endcap/center tube
Fluorocarbon
25 μm
200
HC8900FKT16Z
KMP8900AKR16V
corrosion protective endcap/center tube
Fluorocarbon
25 μm
200
HC8900FKT26Z
KMP8900AKR26V
corrosion protective endcap/center tube
Fluorocarbon
25 μm
200
HC8900FKT39Z
KMP8900AKR39V
corrosion protective endcap/center tube
Fluorocarbon
25 μm
200
HC8904FKZ8H
KMP8904AKC8B
engineered polymer endcap/center tube
Nitrile
1 μm
200
HC8904FKZ13H
KMP8904AKC13B
engineered polymer endcap/center tube
Nitrile
1 μm
200
HC8904FKZ16H
KMP8904AKC16B
engineered polymer endcap/center tube
Nitrile
1 μm
200
HC8904FKZ26H
KMP8904AKC26B
engineered polymer endcap/center tube
Nitrile
1 μm
200
HC8904FKZ39H
KMP8904AKC39B
engineered polymer endcap/center tube
Nitrile
1 μm
200
HC8904FKZ8Z
KMP8904AKC8V
engineered polymer endcap/center tube
Fluorocarbon
1 μm
200
HC8904FKZ13Z
KMP8904AKC13V
engineered polymer endcap/center tube
Fluorocarbon
1 μm
200
HC8904FKZ16Z
KMP8904AKC16V
engineered polymer endcap/center tube
Fluorocarbon
1 μm
200
HC8904FKZ26Z
KMP8904AKC26V
engineered polymer endcap/center tube
Fluorocarbon
1 μm
200
HC8904FKZ39Z
KMP8904AKC39V
engineered polymer endcap/center tube
Fluorocarbon
1 μm
200
HC8904FKP8H
KMP8904AKF8B
engineered polymer endcap/center tube
Nitrile
3 μm
200
HC8904FKP13H
KMP8904AKF13B
engineered polymer endcap/center tube
Nitrile
3 μm
200
HC8904FKP16H
KMP8904AKF16B
engineered polymer endcap/center tube
Nitrile
3 μm
200
HC8904FKP26H
KMP8904AKF26B
engineered polymer endcap/center tube
Nitrile
3 μm
200
HC8904FKP39H
KMP8904AKF39B
engineered polymer endcap/center tube
Nitrile
3 μm
200
HC8904FKP8Z
KMP8904AKF8V
engineered polymer endcap/center tube
Fluorocarbon
3 μm
200
HC8904FKP13Z
KMP8904AKF13V
engineered polymer endcap/center tube
Fluorocarbon
3 μm
200
HC8904FKP16Z
KMP8904AKF16V
engineered polymer endcap/center tube
Fluorocarbon
3 μm
200
HC8904FKP26Z
KMP8904AKF26V
engineered polymer endcap/center tube
Fluorocarbon
3 μm
200
HC8904FKP39Z
KMP8904AKF39V
engineered polymer endcap/center tube
Fluorocarbon
3 μm
200
HC8904FKN8H
KMP8904AKH8B
engineered polymer endcap/center tube
Nitrile
6 μm
200
HC8904FKN13H
KMP8904AKH13B
engineered polymer endcap/center tube
Nitrile
6 μm
200
HC8904FKN16H
KMP8904AKH16B
engineered polymer endcap/center tube
Nitrile
6 μm
200
HC8904FKN26H
KMP8904AKH26B
engineered polymer endcap/center tube
Nitrile
6 μm
200
HC8904FKN39H
KMP8904AKH39B
engineered polymer endcap/center tube
Nitrile
6 μm
200
HC8904FKN8Z
KMP8904AKH8V
engineered polymer endcap/center tube
Fluorocarbon
6 μm
200
HC8904FKN13Z
KMP8904AKH13V
engineered polymer endcap/center tube
Fluorocarbon
6 μm
200
HC8904FKN16Z
KMP8904AKH16V
engineered polymer endcap/center tube
Fluorocarbon
6 μm
200
HC8904FKN26Z
KMP8904AKH26V
engineered polymer endcap/center tube
Fluorocarbon
6 μm
200
HC8904FKN39Z
KMP8904AKH39V
engineered polymer endcap/center tube
Fluorocarbon
6 μm
200
HC8904FKS8H
KMP8904AKM8B
engineered polymer endcap/center tube
Nitrile
12 μm
200
HC8904FKS13H
KMP8904AKM13B
engineered polymer endcap/center tube
Nitrile
12 μm
200
HC8904FKS16H
KMP8904AKM16B
engineered polymer endcap/center tube
Nitrile
12 μm
200
HC8904FKS26H
KMP8904AKM26B
engineered polymer endcap/center tube
Nitrile
12 μm
200
HC8904FKS39H
KMP8904AKM39B
engineered polymer endcap/center tube
Nitrile
12 μm
200
HC8904FKS8Z
KMP8904AKM8V
engineered polymer endcap/center tube
Fluorocarbon
12 μm
200
HC8904FKS13Z
KMP8904AKM13V
engineered polymer endcap/center tube
Fluorocarbon
12 μm
200
HC8904FKS16Z
KMP8904AKM16V
engineered polymer endcap/center tube
Fluorocarbon
12 μm
200
HC8904FKS26Z
KMP8904AKM26V
engineered polymer endcap/center tube
Fluorocarbon
12 μm
200
HC8904FKS39Z
KMP8904AKM39V
engineered polymer endcap/center tube
Fluorocarbon
12 μm
200
HC8904FKT8H
KMP8904AKR8B
engineered polymer endcap/center tube
Nitrile
25 μm
200
HC8904FKT13H
KMP8904AKR13B
engineered polymer endcap/center tube
Nitrile
25 μm
200
HC8904FKT16H
KMP8904AKR16B
engineered polymer endcap/center tube
Nitrile
25 μm
200
HC8904FKT26H
KMP8904AKR26B
engineered polymer endcap/center tube
Nitrile
25 μm
200
HC8904FKT39H
KMP8904AKR39B
engineered polymer endcap/center tube
Nitrile
25 μm
200
HC8904FKT8Z
KMP8904AKR8V
engineered polymer endcap/center tube
Fluorocarbon
25 μm
200
HC8904FKT13Z
KMP8904AKR13V
engineered polymer endcap/center tube
Fluorocarbon
25 μm
200
HC8904FKT16Z
KMP8904AKR16V
engineered polymer endcap/center tube
Fluorocarbon
25 μm
200
HC8904FKT26Z
KMP8904AKR26V
engineered polymer endcap/center tube
Fluorocarbon
25 μm
200
HC8904FKT39Z
KMP8904AKR39V
engineered polymer endcap/center tube
Fluorocarbon
25 μm
200
HC9020FKZ4H
KMP9020AKC4B
endcap and center tube: corrosion protected steel
Nitrile
1 μm
200
HC9020FKZ8H
KMP9020AKC8B
endcap and center tube: corrosion protected steel
Nitrile
1 μm
200
HC9020FKZ4Z
KMP9020AKC4V
endcap and center tube: corrosion protected steel
Fluorocarbon
1 μm
200
HC9020FKZ8Z
KMP9020AKC8V
endcap and center tube: corrosion protected steel
Fluorocarbon
1 μm
200
HC9020FKP4H
KMP9020AKF4B
endcap and center tube: corrosion protected steel
Nitrile
3 μm
200
HC9020FKP8H
KMP9020AKF8B
endcap and center tube: corrosion protected steel
Nitrile
3 μm
200
HC9020FKP4Z
KMP9020AKF4V
endcap and center tube: corrosion protected steel
Fluorocarbon
3 μm
200
HC9020FKP8Z
KMP9020AKF8V
endcap and center tube: corrosion protected steel
Fluorocarbon
3 μm
200
HC9020FKN4H
KMP9020AKH4B
endcap and center tube: corrosion protected steel
Nitrile
6 μm
200
HC9020FKN8H
KMP9020AKH8B
endcap and center tube: corrosion protected steel
Nitrile
6 μm
200
HC9020FKN4Z
KMP9020AKH4V
endcap and center tube: corrosion protected steel
Fluorocarbon
6 μm
200
HC9020FKN8Z
KMP9020AKH8V
endcap and center tube: corrosion protected steel
Fluorocarbon
6 μm
200
HC9020FKS4H
KMP9020AKM4B
endcap and center tube: corrosion protected steel
Nitrile
12 μm
200
HC9020FKS8H
KMP9020AKM8B
endcap and center tube: corrosion protected steel
Nitrile
12 μm
200
HC9020FKS4Z
KMP9020AKM4V
endcap and center tube: corrosion protected steel
Fluorocarbon
12 μm
200
HC9020FKS8Z
KMP9020AKM8V
endcap and center tube: corrosion protected steel
Fluorocarbon
12 μm
200
HC9020FKT4H
KMP9020AKR4B
endcap and center tube: corrosion protected steel
Nitrile
25 μm
200
HC9020FKT8H
KMP9020AKR8B
endcap and center tube: corrosion protected steel
Nitrile
25 μm
200
HC9020FKT4Z
KMP9020AKR4V
endcap and center tube: corrosion protected steel
Fluorocarbon
25 μm
200
HC9020FKT8Z
KMP9020AKR8V
endcap and center tube: corrosion protected steel
Fluorocarbon
25 μm
200
HC9021FDP4H
KMP9021AKF4B
center tube: welded heavy duty spiral
Nitrile
3 μm
200
HC9021FDP8H
KMP9021AKF8B
center tube: welded heavy duty spiral
Nitrile
3 μm
200
HC9021FDP4Z
KMP9021AKF4V
center tube: welded heavy duty spiral
Fluorocarbon
3 μm
200
HC9021FDP8Z
KMP9021AKF8V
center tube: welded heavy duty spiral
Fluorocarbon
3 μm
200
HC9021FDT4H
KMP9021AKM4B
center tube: welded heavy duty spiral
Nitrile
12 μm
200
HC9021FDT8H
KMP9021AKM8B
center tube: welded heavy duty spiral
Nitrile
12 μm
200
HC9021FDT4Z
KMP9021AKM4V
center tube: welded heavy duty spiral
Fluorocarbon
12 μm
200
HC9021FDT8Z
KMP9021AKM8V
center tube: welded heavy duty spiral
Fluorocarbon
12 μm
200
HC9400FKZ13H
KMP9400AKC13B
corrosion protective endcap/center tube
Nitrile
1 μm
200
HC9400FKZ16H
KMP9400AKC26B
corrosion protective endcap/center tube
Nitrile
1 μm
200
HC9400FKZ39H
KMP9400AKC39B
corrosion protective endcap/center tube
Nitrile
1 μm
200
HC9400FKZ13Z
KMP9400AKC13V
corrosion protective endcap/center tube
Fluorocarbon
1 μm
200
HC9400FKZ16Z
KMP9400AKC26V
corrosion protective endcap/center tube
Fluorocarbon
1 μm
200
HC9400FKZ39Z
KMP9400AKC39V
corrosion protective endcap/center tube
Fluorocarbon
1 μm
200
HC9400FKP13H
KMP9400AKF13B
corrosion protective endcap/center tube
Nitrile
3 μm
200
HC9400FKP16H
KMP9400AKF26B
corrosion protective endcap/center tube
Nitrile
3 μm
200
HC9400FKP39H
KMP9400AKF39B
corrosion protective endcap/center tube
Nitrile
3 μm
200
HC9400FKP13Z
KMP9400AKF13V
corrosion protective endcap/center tube
Fluorocarbon
3 μm
200
HC9400FKP16Z
KMP9400AKF26V
corrosion protective endcap/center tube
Fluorocarbon
3 μm
200
HC9400FKP39Z
KMP9400AKF39V
corrosion protective endcap/center tube
Fluorocarbon
3 μm
200
HC9400FKN13H
KMP9400AKH13B
corrosion protective endcap/center tube
Nitrile
6 μm
200
HC9400FKN16H
KMP9400AKH26B
corrosion protective endcap/center tube
Nitrile
6 μm
200
HC9400FKN39H
KMP9400AKH39B
corrosion protective endcap/center tube
Nitrile
6 μm
200
HC9400FKN13Z
KMP9400AKH13V
corrosion protective endcap/center tube
Fluorocarbon
6 μm
200
HC9400FKN16Z
KMP9400AKH26V
corrosion protective endcap/center tube
Fluorocarbon
6 μm
200
HC9400FKN39Z
KMP9400AKH39V
corrosion protective endcap/center tube
Fluorocarbon
6 μm
200
HC9400FKS13H
KMP9400AKM13B
corrosion protective endcap/center tube
Nitrile
12 μm
200
HC9400FKS16H
KMP9400AKM26B
corrosion protective endcap/center tube
Nitrile
12 μm
200
HC9400FKS39H
KMP9400AKM39B
corrosion protective endcap/center tube
Nitrile
12 μm
200
HC9400FKS13Z
KMP9400AKM13V
corrosion protective endcap/center tube
Fluorocarbon
12 μm
200
HC9400FKS16Z
KMP9400AKM26V
corrosion protective endcap/center tube
Fluorocarbon
12 μm
200
HC9400FKS39Z
KMP9400AKM39V
corrosion protective endcap/center tube
Fluorocarbon
12 μm
200
HC9400FKT13H
KMP9400AKR13B
corrosion protective endcap/center tube
Nitrile
25 μm
200
HC9400FKT16H
KMP9400AKR26B
corrosion protective endcap/center tube
Nitrile
25 μm
200
HC9400FKT39H
KMP9400AKR39B
corrosion protective endcap/center tube
Nitrile
25 μm
200
HC9400FKT13Z
KMP9400AKR13V
corrosion protective endcap/center tube
Fluorocarbon
25 μm
200
HC9400FKT16Z
KMP9400AKR26V
corrosion protective endcap/center tube
Fluorocarbon
25 μm
200
HC9400FKT39Z
KMP9400AKR39V
corrosion protective endcap/center tube
Fluorocarbon
25 μm
200
HC9401FDP13H
KMP9401AKF13B
welded heavy duty spiral center tube
Nitrile
3 μm
200
HC9401FDP13Z
KMP9401AKF13V
welded heavy duty spiral center tube
Fluorocarbon
3 μm
200
HC9401FDT13H
KMP9401AKM13B
welded heavy duty spiral center tube
Nitrile
12 μm
200
HC9401FDT13Z
KMP9401AKM13V
welded heavy duty spiral center tube
Fluorocarbon
12 μm
200
HC9600FKZ4H
KMP9600AKC4B
endcap and center tube: corrosion protected steel
Nitrile
1 μm
200
HC9600FKZ8H
KMP9600AKC8B
endcap and center tube: corrosion protected steel
Nitrile
1 μm
200
HC9600FKZ13H
KMP9600AKC13B
endcap and center tube: corrosion protected steel
Nitrile
1 μm
200
HC9600FKZ16H
KMP9600AKC16B
endcap and center tube: corrosion protected steel
Nitrile
1 μm
200
HC9600FKZ4Z
KMP9600AKC4V
endcap and center tube: corrosion protected steel
Fluorocarbon
1 μm
200
HC9600FKZ8Z
KMP9600AKC8V
endcap and center tube: corrosion protected steel
Fluorocarbon
1 μm
200
HC9600FKZ13Z
KMP9600AKC13V
endcap and center tube: corrosion protected steel
Fluorocarbon
1 μm
200
HC9600FKZ16Z
KMP9600AKC16V
endcap and center tube: corrosion protected steel
Fluorocarbon
1 μm
200
HC9600FKP4H
KMP9600AKF4B
endcap and center tube: corrosion protected steel
Nitrile
3 μm
200
HC9600FKP8H
KMP9600AKF8B
endcap and center tube: corrosion protected steel
Nitrile
3 μm
200
HC9600FKP13H
KMP9600AKF13B
endcap and center tube: corrosion protected steel
Nitrile
3 μm
200
HC9600FKP16H
KMP9600AKF16B
endcap and center tube: corrosion protected steel
Nitrile
3 μm
200
HC9600FKP4Z
KMP9600AKF4V
endcap and center tube: corrosion protected steel
Fluorocarbon
3 μm
200
HC9600FKP8Z
KMP9600AKF8V
endcap and center tube: corrosion protected steel
Fluorocarbon
3 μm
200
HC9600FKP13Z
KMP9600AKF13V
endcap and center tube: corrosion protected steel
Fluorocarbon
3 μm
200
HC9600FKP16Z
KMP9600AKF16V
endcap and center tube: corrosion protected steel
Fluorocarbon
3 μm
200
HC9600FKN4H
KMP9600AKH4B
endcap and center tube: corrosion protected steel
Nitrile
6 μm
200
HC9600FKN8H
KMP9600AKH8B
endcap and center tube: corrosion protected steel
Nitrile
6 μm
200
HC9600FKN13H
KMP9600AKH13B
endcap and center tube: corrosion protected steel
Nitrile
6 μm
200
HC9600FKN16H
KMP9600AKH16B
endcap and center tube: corrosion protected steel
Nitrile
6 μm
200
HC9600FKN4Z
KMP9600AKH4V
endcap and center tube: corrosion protected steel
Fluorocarbon
6 μm
200
HC9600FKN8Z
KMP9600AKH8V
endcap and center tube: corrosion protected steel
Fluorocarbon
6 μm
200
HC9600FKN13Z
KMP9600AKH13V
endcap and center tube: corrosion protected steel
Fluorocarbon
6 μm
200
HC9600FKN16Z
KMP9600AKH16V
endcap and center tube: corrosion protected steel
Fluorocarbon
6 μm
200
HC9600FKS4H
KMP9600AKM4B
endcap and center tube: corrosion protected steel
Nitrile
12 μm
200
HC9600FKS8H
KMP9600AKM8B
endcap and center tube: corrosion protected steel
Nitrile
12 μm
200
HC9600FKS13H
KMP9600AKM13B
endcap and center tube: corrosion protected steel
Nitrile
12 μm
200
HC9600FKS16H
KMP9600AKM16B
endcap and center tube: corrosion protected steel
Nitrile
12 μm
200
HC9600FKS4Z
KMP9600AKM4V
endcap and center tube: corrosion protected steel
Fluorocarbon
12 μm
200
HC9600FKS8Z
KMP9600AKM8V
endcap and center tube: corrosion protected steel
Fluorocarbon
12 μm
200
HC9600FKS13Z
KMP9600AKM13V
endcap and center tube: corrosion protected steel
Fluorocarbon
12 μm
200
HC9600FKS16Z
KMP9600AKM16V
endcap and center tube: corrosion protected steel
Fluorocarbon
12 μm
200
HC9600FKT4H
KMP9600AKR4B
endcap and center tube: corrosion protected steel
Nitrile
25 μm
200
HC9600FKT8H
KMP9600AKR8B
endcap and center tube: corrosion protected steel
Nitrile
25 μm
200
HC9600FKT13H
KMP9600AKR13B
endcap and center tube: corrosion protected steel
Nitrile
25 μm
200
HC9600FKT16H
KMP9600AKR16B
endcap and center tube: corrosion protected steel
Nitrile
25 μm
200
HC9600FKT4Z
KMP9600AKR4V
endcap and center tube: corrosion protected steel
Fluorocarbon
25 μm
200
HC9600FKT8Z
KMP9600AKR8V
endcap and center tube: corrosion protected steel
Fluorocarbon
25 μm
200
HC9600FKT13Z
KMP9600AKR13V
endcap and center tube: corrosion protected steel
Fluorocarbon
25 μm
200
HC9600FKT16Z
KMP9600AKR16V
endcap and center tube: corrosion protected steel
Fluorocarbon
25 μm
200
HC9601FDP4H
KMP9601AKF4B
center tube: welded heavy duty spiral
Nitrile
3 μm
200
HC9601FDP8H
KMP9601AKF8B
center tube: welded heavy duty spiral
Nitrile
3 μm
200
HC9601FDP11H
KMP9601AKF11B
center tube: welded heavy duty spiral
Nitrile
3 μm
200
HC9601FDP13H
KMP9601AKF13B
center tube: welded heavy duty spiral
Nitrile
3 μm
200
HC9601FDP16H
KMP9601AKF16B
center tube: welded heavy duty spiral
Nitrile
3 μm
200
HC9601FDP4Z
KMP9601AKF4V
center tube: welded heavy duty spiral
Fluorocarbon
3 μm
200
HC9601FDP8Z
KMP9601AKF8V
center tube: welded heavy duty spiral
Fluorocarbon
3 μm
200
HC9601FDP11Z
KMP9601AKF11V
center tube: welded heavy duty spiral
Fluorocarbon
3 μm
200
HC9601FDP13Z
KMP9601AKF13V
center tube: welded heavy duty spiral
Fluorocarbon
3 μm
200
HC9601FDP16Z
KMP9601AKF16V
center tube: welded heavy duty spiral
Fluorocarbon
3 μm
200
HC9601FDT4H
KMP9601AKM4B
center tube: welded heavy duty spiral
Nitrile
12 μm
200
HC9601FDT8H
KMP9601AKM8B
center tube: welded heavy duty spiral
Nitrile
12 μm
200
HC9601FDT11H
KMP9601AKM11B
center tube: welded heavy duty spiral
Nitrile
12 μm
200
HC9601FDT13H
KMP9601AKM13B
center tube: welded heavy duty spiral
Nitrile
12 μm
200
HC9601FDT16H
KMP9601AKM16B
center tube: welded heavy duty spiral
Nitrile
12 μm
200
HC9601FDT4Z
KMP9601AKM4V
center tube: welded heavy duty spiral
Fluorocarbon
12 μm
200
HC9601FDT8Z
KMP9601AKM8V
center tube: welded heavy duty spiral
Fluorocarbon
12 μm
200
HC9601FDT11Z
KMP9601AKM11V
center tube: welded heavy duty spiral
Fluorocarbon
12 μm
200
HC9601FDT13Z
KMP9601AKM13V
center tube: welded heavy duty spiral
Fluorocarbon
12 μm
200
HC9601FDT16Z
KMP9601AKM16V
center tube: welded heavy duty spiral
Fluorocarbon
12 μm
200
HC9604FKZ8H
KMP9604AKC8B
endcap: engineered polymer
Nitrile
1 μm
200
HC9604FKZ13H
KMP9604AKC13B
endcap: engineered polymer
Nitrile
1 μm
200
HC9604FKZ16H
KMP9604AKC16B
endcap: engineered polymer
Nitrile
1 μm
200
HC9604FKZ8Z
KMP9604AKC8V
endcap: engineered polymer
Fluorocarbon
1 μm
200
HC9604FKZ13Z
KMP9604AKC13V
endcap: engineered polymer
Fluorocarbon
1 μm
200
HC9604FKZ16Z
KMP9604AKC16V
endcap: engineered polymer
Fluorocarbon
1 μm
200
HC9604FKP8H
KMP9604AKF8B
endcap: engineered polymer
Nitrile
3 μm
200
HC9604FKP13H
KMP9604AKF13B
endcap: engineered polymer
Nitrile
3 μm
200
HC9604FKP16H
KMP9604AKF16B
endcap: engineered polymer
Nitrile
3 μm
200
HC9604FKP8Z
KMP9604AKF8V
endcap: engineered polymer
Fluorocarbon
3 μm
200
HC9604FKP13Z
KMP9604AKF13V
endcap: engineered polymer
Fluorocarbon
3 μm
200
HC9604FKP16Z
KMP9604AKF16V
endcap: engineered polymer
Fluorocarbon
3 μm
200
HC9604FKN8H
KMP9604AKH8B
endcap: engineered polymer
Nitrile
6 μm
200
HC9604FKN13H
KMP9604AKH13B
endcap: engineered polymer
Nitrile
6 μm
200
HC9604FKN16H
KMP9604AKH16B
endcap: engineered polymer
Nitrile
6 μm
200
HC9604FKN8Z
KMP9604AKH8V
endcap: engineered polymer
Fluorocarbon
6 μm
200
HC9604FKN13Z
KMP9604AKH13V
endcap: engineered polymer
Fluorocarbon
6 μm
200
HC9604FKN16Z
KMP9604AKH16V
endcap: engineered polymer
Fluorocarbon
6 μm
200
HC9604FKS8H
KMP9604AKM8B
endcap: engineered polymer
Nitrile
12 μm
200
HC9604FKS13H
KMP9604AKM13B
endcap: engineered polymer
Nitrile
12 μm
200
HC9604FKS16H
KMP9604AKM16B
endcap: engineered polymer
Nitrile
12 μm
200
HC9604FKS8Z
KMP9604AKM8V
endcap: engineered polymer
Fluorocarbon
12 μm
200
HC9604FKS13Z
KMP9604AKM13V
endcap: engineered polymer
Fluorocarbon
12 μm
200
HC9604FKS16Z
KMP9604AKM16V
endcap: engineered polymer
Fluorocarbon
12 μm
200
HC9604FKT8H
KMP9604AKR8B
endcap: engineered polymer
Nitrile
25 μm
200
HC9604FKT13H
KMP9604AKR13B
endcap: engineered polymer
Nitrile
25 μm
200
HC9604FKT16H
KMP9604AKR16B
endcap: engineered polymer
Nitrile
25 μm
200
HC9604FKT8Z
KMP9604AKR8V
endcap: engineered polymer
Fluorocarbon
25 μm
200
HC9604FKT13Z
KMP9604AKR13V
endcap: engineered polymer
Fluorocarbon
25 μm
200
HC9604FKT16Z
KMP9604AKR16V
endcap: engineered polymer
Fluorocarbon
25 μm
200
HC9650FKZ8H
KMP9650AKC8B
corrosion protective endcap/center tube
Nitrile
1 μm
200
HC9650FKZ16H
KMP9650AKC16B
corrosion protective endcap/center tube
Nitrile
1 μm
200
HC9650FKZ8Z
KMP9650AKC8V
corrosion protective endcap/center tube
Fluorocarbon
1 μm
200
HC9650FKZ16Z
KMP9650AKC16V
corrosion protective endcap/center tube
Fluorocarbon
1 μm
200
HC9650FKP8H
KMP9650AKF8B
corrosion protective endcap/center tube
Nitrile
3 μm
200
HC9650FKP16H
KMP9650AKF16B
corrosion protective endcap/center tube
Nitrile
3 μm
200
HC9650FKP8Z
KMP9650AKF8V
corrosion protective endcap/center tube
Fluorocarbon
3 μm
200
HC9650FKP16Z
KMP9650AKF16V
corrosion protective endcap/center tube
Fluorocarbon
3 μm
200
HC9650FKN8H
KMP9650AKH8B
corrosion protective endcap/center tube
Nitrile
6 μm
200
HC9650FKN16H
KMP9650AKH16B
corrosion protective endcap/center tube
Nitrile
6 μm
200
HC9650FKN8Z
KMP9650AKH8V
corrosion protective endcap/center tube
Fluorocarbon
6 μm
200
HC9650FKN16Z
KMP9650AKH16V
corrosion protective endcap/center tube
Fluorocarbon
6 μm
200
HC9650FKS8H
KMP9650AKM8B
corrosion protective endcap/center tube
Nitrile
12 μm
200
HC9650FKS16H
KMP9650AKM16B
corrosion protective endcap/center tube
Nitrile
12 μm
200
HC9650FKS8Z
KMP9650AKM8V
corrosion protective endcap/center tube
Fluorocarbon
12 μm
200
HC9650FKS16Z
KMP9650AKM16V
corrosion protective endcap/center tube
Fluorocarbon
12 μm
200
HC9650FKT8H
KMP9650AKR8B
corrosion protective endcap/center tube
Nitrile
25 μm
200
HC9650FKT16H
KMP9650AKR16B
corrosion protective endcap/center tube
Nitrile
25 μm
200
HC9650FKT8Z
KMP9650AKR8V
corrosion protective endcap/center tube
Fluorocarbon
25 μm
200
HC9650FKT16Z
KMP9650AKR16V
corrosion protective endcap/center tube
Fluorocarbon
25 μm
200
HC9651FDP8H
KMP9651AKF8B
welded heavy duty spiral center tube
Nitrile
3 μm
200
HC9651FDP16H
KMP9651AKF16B
welded heavy duty spiral center tube
Nitrile
3 μm
200
HC9651FDP8V
KMP9651AKF8V
welded heavy duty spiral center tube
Fluorocarbon
3 μm
200
HC9651FDP16V
KMP9651AKF16V
welded heavy duty spiral center tube
Fluorocarbon
3 μm
200
HC9651FDT8H
KMP9651AKM8B
welded heavy duty spiral center tube
Nitrile
12 μm
200
HC9651FDT16H
KMP9651AKM16B
welded heavy duty spiral center tube
Nitrile
12 μm
200
HC9651FDT8Z
KMP9651AKM8V
welded heavy duty spiral center tube
Fluorocarbon
12 μm
200
HC9651FDT16Z
KMP9651AKM16V
welded heavy duty spiral center tube
Fluorocarbon
12 μm
200
HC9800FKZ4H
KMP9800AKC4B
corrosion protective endcap/center tube
Nitrile
1 μm
200
HC9800FKZ8H
KMP9800AKC8B
corrosion protective endcap/center tube
Nitrile
1 μm
200
HC9800FKZ13H
KMP9800AKC13B
corrosion protective endcap/center tube
Nitrile
1 μm
200
HC9800FKZ4Z
KMP9800AKC4V
corrosion protective endcap/center tube
Fluorocarbon
1 μm
200
HC9800FKZ8Z
KMP9800AKC8V
corrosion protective endcap/center tube
Fluorocarbon
1 μm
200
HC9800FKZ13Z
KMP9800AKC13V
corrosion protective endcap/center tube
Fluorocarbon
1 μm
200
HC9800FKP4H
KMP9800AKF4B
corrosion protective endcap/center tube
Nitrile
3 μm
200
HC9800FKP8H
KMP9800AKF8B
corrosion protective endcap/center tube
Nitrile
3 μm
200
HC9800FKP13H
KMP9800AKF13B
corrosion protective endcap/center tube
Nitrile
3 μm
200
HC9800FKP4Z
KMP9800AKF4V
corrosion protective endcap/center tube
Fluorocarbon
3 μm
200
HC9800FKP8Z
KMP9800AKF8V
corrosion protective endcap/center tube
Fluorocarbon
3 μm
200
HC9800FKP13Z
KMP9800AKF13V
corrosion protective endcap/center tube
Fluorocarbon
3 μm
200
HC9800FKN4H
KMP9800AKH4B
corrosion protective endcap/center tube
Nitrile
6 μm
200
HC9800FKN8H
KMP9800AKH8B
corrosion protective endcap/center tube
Nitrile
6 μm
200
HC9800FKN13H
KMP9800AKH13B
corrosion protective endcap/center tube
Nitrile
6 μm
200
HC9800FKN4Z
KMP9800AKH4V
corrosion protective endcap/center tube
Fluorocarbon
6 μm
200
HC9800FKN8Z
KMP9800AKH8V
corrosion protective endcap/center tube
Fluorocarbon
6 μm
200
HC9800FKN13Z
KMP9800AKH13V
corrosion protective endcap/center tube
Fluorocarbon
6 μm
200
HC9800FKS4H
KMP9800AKM4B
corrosion protective endcap/center tube
Nitrile
12 μm
200
HC9800FKS8H
KMP9800AKM8B
corrosion protective endcap/center tube
Nitrile
12 μm
200
HC9800FKS13H
KMP9800AKM13B
corrosion protective endcap/center tube
Nitrile
12 μm
200
HC9800FKS4Z
KMP9800AKM4V
corrosion protective endcap/center tube
Fluorocarbon
12 μm
200
HC9800FKS8Z
KMP9800AKM8V
corrosion protective endcap/center tube
Fluorocarbon
12 μm
200
HC9800FKS13Z
KMP9800AKM13V
corrosion protective endcap/center tube
Fluorocarbon
12 μm
200
HC9800FKT4H
KMP9800AKR4B
corrosion protective endcap/center tube
Nitrile
25 μm
200
HC9800FKT8H
KMP9800AKR8B
corrosion protective endcap/center tube
Nitrile
25 μm
200
HC9800FKT13H
KMP9800AKR13B
corrosion protective endcap/center tube
Nitrile
25 μm
200
HC9800FKT4Z
KMP9800AKR4V
corrosion protective endcap/center tube
Fluorocarbon
25 μm
200
HC9800FKT8Z
KMP9800AKR8V
corrosion protective endcap/center tube
Fluorocarbon
25 μm
200
HC9800FKT13Z
KMP9800AKR13V
corrosion protective endcap/center tube
Fluorocarbon
25 μm
200
HC9801FDP4H
KMP9801AKF04B
welded heavy duty spiral center tube
Nitrile
3 μm
200
HC9801FDP8H
KMP9801AKF08B
welded heavy duty spiral center tube
Nitrile
3 μm
200
HC9801FDP13H
KMP9801AKF13B
welded heavy duty spiral center tube
Nitrile
3 μm
200
HC9801FDP4Z
KMP9801AKF04V
welded heavy duty spiral center tube
Fluorocarbon
3 μm
200
HC9801FDP8Z
KMP9801AKF08V
welded heavy duty spiral center tube
Fluorocarbon
3 μm
200
HC9801FDP13Z
KMP9801AKF13V
welded heavy duty spiral center tube
Fluorocarbon
3 μm
200
HC9801FDT4H
KMP9801AKM04B
welded heavy duty spiral center tube
Nitrile
12 μm
200
HC9801FDT8H
KMP9801AKM08B
welded heavy duty spiral center tube
Nitrile
12 μm
200
HC9801FDT13H
KMP9801AKM13B
welded heavy duty spiral center tube
Nitrile
12 μm
200
HC9801FDT4Z
KMP9801AKM04V
welded heavy duty spiral center tube
Fluorocarbon
12 μm
200
HC9801FDT8Z
KMP9801AKM08V
welded heavy duty spiral center tube
Fluorocarbon
12 μm
200
HC9801FDT13Z
KMP9801AKM13V
welded heavy duty spiral center tube
Fluorocarbon
12 μm
200
HC9901FKZ26H
KMP9901AKC26B
welded heavy duty spiral center tube
Nitrile
1 μm
200
HC9901FKZ39H
KMP9901AKC39B
welded heavy duty spiral center tube
Nitrile
1 μm
200
HC9901FKZ26Z
KMP9901AKC26V
welded heavy duty spiral center tube
Fluorocarbon
1 μm
200
HC9901FKZ39Z
KMP9901AKC39V
welded heavy duty spiral center tube
Fluorocarbon
1 μm
200
HC9901FKP26H
KMP9901AKF26B
welded heavy duty spiral center tube
Nitrile
3 μm
200
HC9901FKP39H
KMP9901AKF39B
welded heavy duty spiral center tube
Nitrile
3 μm
200
HC9901FKP26Z
KMP9901AKF26V
welded heavy duty spiral center tube
Fluorocarbon
3 μm
200
HC9901FKP39Z
KMP9901AKF39V
welded heavy duty spiral center tube
Fluorocarbon
3 μm
200
HC9901FKN26H
KMP9901AKH26B
welded heavy duty spiral center tube
Nitrile
6 μm
200
HC9901FKN39H
KMP9901AKH39B
welded heavy duty spiral center tube
Nitrile
6 μm
200
HC9901FKN26Z
KMP9901AKH26V
welded heavy duty spiral center tube
Fluorocarbon
6 μm
200
HC9901FKN39Z
KMP9901AKH39V
welded heavy duty spiral center tube
Fluorocarbon
6 μm
200
HC9901FKS26H
KMP9901AKM26B
welded heavy duty spiral center tube
Nitrile
12 μm
200
HC9901FKS39H
KMP9901AKM39B
welded heavy duty spiral center tube
Nitrile
12 μm
200
HC9901FKS26Z
KMP9901AKM26V
welded heavy duty spiral center tube
Fluorocarbon
12 μm
200
HC9901FKS39Z
KMP9901AKM39B
welded heavy duty spiral center tube
Fluorocarbon
12 μm
200
HC9901FKT26H
KMP9901AKR26B
welded heavy duty spiral center tube
Nitrile
25 μm
200
HC9901FKT39H
KMP9901AKR39B
welded heavy duty spiral center tube
Nitrile
25 μm
200
HC9901FKT26Z
KMP9901AKR26V
welded heavy duty spiral center tube
Fluorocarbon
25 μm
200
HC9901FKT39Z
KMP9901AKR39V
welded heavy duty spiral center tube
Fluorocarbon
25 μm
200

Pall Schroeder Parts and Kaydon Part Equivalent

Pall Schroeder Part Number
Kaydon Part Number
Description
Seal Material
Micron Rating
Beta Ratio
JZ1
KMPSHJOAKC09B
corrosion protective endcap/center tube
Nitrile
1 μm
200
JZ1V
KMPSHJOAKC09V
corrosion protective endcap/center tube
Fluorocarbon
1 μm
200
JZ3
KMPSHJOAKF09B
corrosion protective endcap/center tube
Nitrile
3 μm
200
JZ3V
KMPSHJOAKF09V
corrosion protective endcap/center tube
Fluorocarbon
3 μm
200
JZ5
KMPSHJOAKH09B
corrosion protective endcap/center tube
Nitrile
6 μm
200
JZ5V
KMPSHJOAKH09V
corrosion protective endcap/center tube
Fluorocarbon
6 μm
200
JZ10
KMPSHJOAKM09B
corrosion protective endcap/center tube
Nitrile
12 μm
200
JZ10V
KMPSHJOAKM09V
corrosion protective endcap/center tube
Fluorocarbon
12 μm
200
JZ25
KMPSHJOAKR09B
corrosion protective endcap/center tube
Nitrile
25 μm
200
JZ25V
KMPSHJOAKR09V
corrosion protective endcap/center tube
Fluorocarbon
25 μm
200
JJZ1
KMPSHJOAKC18B
corrosion protective endcap/center tube
Nitrile
1 μm
200
JJZ1V
KMPSHJOAKC18V
corrosion protective endcap/center tube
Fluorocarbon
1 μm
200
JJZ3
KMPSHJOAKF18B
corrosion protective endcap/center tube
Nitrile
3 μm
200
JJZ3V
KMPSHJOAKF18V
corrosion protective endcap/center tube
Fluorocarbon
3 μm
200
JJZ5
KMPSHJOAKH18B
corrosion protective endcap/center tube
Nitrile
6 μm
200
JJZ5V
KMPSHJOAKH18V
corrosion protective endcap/center tube
Fluorocarbon
6 μm
200
JJZ10
KMPSHJOAKM18B
corrosion protective endcap/center tube
Nitrile
12 μm
200
JJZ10V
KMPSHJOAKM18V
corrosion protective endcap/center tube
Fluorocarbon
12 μm
200
JJZ25
KMPSHJOAKR18B
corrosion protective endcap/center tube
Nitrile
25 μm
200
JJZ25V
KMPSHJOAKR18V
corrosion protective endcap/center tube
Fluorocarbon
25 μm
200
27JZ1
KMPSHJOAKC27B
corrosion protective endcap/center tube
Nitrile
1 μm
200
27JZ1V
KMPSHJOAKC27V
corrosion protective endcap/center tube
Fluorocarbon
1 μm
200
27JZ3
KMPSHJOAKF27B
corrosion protective endcap/center tube
Nitrile
3 μm
200
27JZ3V
KMPSHJOAKF27V
corrosion protective endcap/center tube
Fluorocarbon
3 μm
200
27JZ5
KMPSHJOAKH27B
corrosion protective endcap/center tube
Nitrile
6 μm
200
27JZ5V
KMPSHJOAKH27V
corrosion protective endcap/center tube
Fluorocarbon
6 μm
200
27JZ10
KMPSHJOAKM27B
corrosion protective endcap/center tube
Nitrile
12 μm
200
27JZ10V
KMPSHJOAKM27V
corrosion protective endcap/center tube
Fluorocarbon
12 μm
200
27JZ25
KMPSHJOAKR27B
corrosion protective endcap/center tube
Nitrile
25 μm
200
27JZ25V
KMPSHJOAKR27V
corrosion protective endcap/center tube
Fluorocarbon
25 μm
200
KZ1
KMPSHKOAKC09B
corrosion protective endcap/center tube
Nitrile
1 μm
200
KZ1V
KMPSHKOAKC09V
corrosion protective endcap/center tube
Fluorocarbon
1 μm
200
KZ3
KMPSHKOAKF09B
corrosion protective endcap/center tube
Nitrile
3 μm
200
KZ3V
KMPSHKOAKF09V
corrosion protective endcap/center tube
Fluorocarbon
3 μm
200
KZ5
KMPSHKOAKH09B
corrosion protective endcap/center tube
Nitrile
6 μm
200
KZ5V
KMPSHKOAKH09V
corrosion protective endcap/center tube
Fluorocarbon
6 μm
200
KZ10
KMPSHKOAKM09B
corrosion protective endcap/center tube
Nitrile
12 μm
200
KZ10V
KMPSHKOAKM09V
corrosion protective endcap/center tube
Fluorocarbon
12 μm
200
KZ25
KMPSHKOAKR09B
corrosion protective endcap/center tube
Nitrile
25 μm
200
KZ25V
KMPSHKOAKR09V
corrosion protective endcap/center tube
Fluorocarbon
25 μm
200
KKZ1
KMPSHKOAKC18B
corrosion protective endcap/center tube
Nitrile
1 μm
200
KKZ1V
KMPSHKOAKC18V
corrosion protective endcap/center tube
Fluorocarbon
1 μm
200
KKZ3
KMPSHKOAKF18B
corrosion protective endcap/center tube
Nitrile
3 μm
200
KKZ3V
KMPSHKOAKF18V
corrosion protective endcap/center tube
Fluorocarbon
3 μm
200
KKZ5
KMPSHKOAKH18B
corrosion protective endcap/center tube
Nitrile
6 μm
200
KKZ5V
KMPSHKOAKH18V
corrosion protective endcap/center tube
Fluorocarbon
6 μm
200
KKZ10
KMPSHKOAKM18B
corrosion protective endcap/center tube
Nitrile
12 μm
200
KKZ10V
KMPSHKOAKM18V
corrosion protective endcap/center tube
Fluorocarbon
12 μm
200
KKZ25
KMPSHKOAKR18B
corrosion protective endcap/center tube
Nitrile
25 μm
200
KKZ25V
KMPSHKOAKR18V
corrosion protective endcap/center tube
Fluorocarbon
25 μm
200
19KZ1
KMPSHKOAKC19B
corrosion protective endcap/center tube
Nitrile
1 μm
200
19KZ1V
KMPSHKOAKC19V
corrosion protective endcap/center tube
Fluorocarbon
1 μm
200
19KZ3
KMPSHKOAKF19B
corrosion protective endcap/center tube
Nitrile
3 μm
200
19KZ3V
KMPSHKOAKF19V
corrosion protective endcap/center tube
Fluorocarbon
3 μm
200
19KZ5
KMPSHKOAKH19B
corrosion protective endcap/center tube
Nitrile
6 μm
200
19KZ5V
KMPSHKOAKH19V
corrosion protective endcap/center tube
Fluorocarbon
6 μm
200
19KZ10
KMPSHKOAKM19B
corrosion protective endcap/center tube
Nitrile
12 μm
200
19KZ10V
KMPSHKOAKM19V
corrosion protective endcap/center tube
Fluorocarbon
12 μm
200
19KZ25
KMPSHKOAKR19B
corrosion protective endcap/center tube
Nitrile
25 μm
200
19KZ25V
KMPSHKOAKR19V
corrosion protective endcap/center tube
Fluorocarbon
25 μm
200
27KZ1
KMPSHKOAKC27B
corrosion protective endcap/center tube
Nitrile
1 μm
200
27KZ1V
KMPSHKOAKC27V
corrosion protective endcap/center tube
Fluorocarbon
1 μm
200
27KZ3
KMPSHKOAKF27B
corrosion protective endcap/center tube
Nitrile
3 μm
200
27KZ3V
KMPSHKOAKF27V
corrosion protective endcap/center tube
Fluorocarbon
3 μm
200
27KZ5
KMPSHKOAKH27B
corrosion protective endcap/center tube
Nitrile
6 μm
200
27KZ5V
KMPSHKOAKH27V
corrosion protective endcap/center tube
Fluorocarbon
6 μm
200
27KZ10
KMPSHKOAKM27B
corrosion protective endcap/center tube
Nitrile
12 μm
200
27KZ10V
KMPSHKOAKM27V
corrosion protective endcap/center tube
Fluorocarbon
12 μm
200
27KZ25
KMPSHKOAKR27B
corrosion protective endcap/center tube
Nitrile
25 μm
200
27KZ25V
KMPSHKOAKR27V
corrosion protective endcap/center tube
Fluorocarbon
25 μm
200
[/su_column]