Power Generation Filters

Don't allow your power generation engines or even a backup generator to become susceptible to contamination from dirt particles, residue or impure air.  Let Advanced Filtration assist in prescribing new or upgrading the existing filters your equipment depends on to keep working consistently and at the same time avoiding costly downtime.
Advanced Filtration provides various filtration products to facilities that can't afford any errors in their operations such as hospitals and transit stations.  If these sites can depend on the services of Advanced Filtration then so can you!
Advanced Filtration can provide filter cartridges designed for purification of lubricating and hydraulic oils and EHC fluids. The scope of products is well suited for lubrication oils, hydraulic and EHC fluids.
Advanced Filtration Company offers numerous products and services for applications related to filtration and separation systems for the power plant industry and all power plant filters including:

Suez Water Technologies – Advanced Filtration is an ELITE Partner which affords Advanced Filtration the capability to recommend and furnish replacement RO membranes to Dow/ FILMTEC,  Hydranautics, Toray and KMS membranes and many other brands encountered in power stations. More about Suez Water Technologies.
IFC Inc. – Y-Strainers, Basket Type, Simplex/Duplex Assemblies & Self Cleaning Strainers, Cast Iron, S/S & Bronze, Check, Butterfly & Foot Valves & Flexible Connectors. More about IFC Inc.
J.D. Cousins – Heat Exchangers & Aftercoolers, Refurbishing, Replacement Parts & Gasket Sets For Plate Type Assemblies. More about J.D. Cousins.
GRAVER Technologies – Pleated and Depth Filter Cartridges, G-Stack Disc Cartridges, High Flow Cartridges and both Industrial and Sanitary Filter Housings. More about GRAVER Technologies.
BRADEN Filtration LLC. –  Gas Turbine Air intake Filters Equivalent To AAF, ALTAIR, TVS & Donaldson.  More about BRADEN Filtration.
AMIAD Water Systems – Automatic Back-washable Media Filters, Spin Klin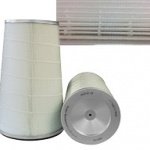 Systems & Cyclonic Separator suitable for high capacity cooling water flow rates. More about AMIAD Water Systems.
Fil-Trek – Single & Multi Cartridge & Bag Housings – S/S, C/S & ASME Code. More about  Fil-Trek.
Shawndra Products –  Air Intake & In-Line Air/Gas Filters & Replacement Filters.  Equipment suitable for natural gas filtration equipment. More about Shawndra Products.
PENTAIR Filtration – Sediment Removal & Carbon Cartridges, Plastic Housings. More about PENTAIR Filtration.
SHELCO Filters – In-Line Filter Housings & Multi-Cartridge Vessels. More about SHELCO Filters.
FIBERCOR – R.O. Membrane Cleaners & Disinfectants, Hollow Fiber Cartridges & Capsules.
Filtration Systems – "Over The Top" Bag & Cartridge Filter Vessels & Systems. More about Filtration Systems.
GEMINI Technical – PVC, CPVC, Polypropylene Cartridge & Bag Filter Vessels & Strainers. More about GEMINI Technical.
Strainrite – Bag Filter Housings, Filter Bags & Hazardous Waste Disposal Containers. More about The Strainrite Companies.
Aquafine Corp. – Ultraviolet Water Sterilization & TOC Reduction Equipment. More about Aquafine Corp.
Flow-Ezy –Reservoir Breathers, Sump & Tank-Mounted Strainers. More about More about Flow-Ezy.
TRI-DIM – HVAC Filters, Panel, Bag & HEPA Style. More about TRI-DIM.
Complete line of filter housings and replacement elements and cartridges suitable for the purification of natural gas.
Strainers of many designs and capacities required in power generation facilities including a complete line of basket, 'Y' and 'T' type strainers as a well a special designs and materials such as hastelloy and titanium.
Advanced Filtration can also recommend and provide heat exchangers, condensers, feed water heaters and separators for both liquids and gases.
The equipment offered is suitable for steam turbines, cogeneration plants and gas turbines sites as well as nuclear stations and hydro-electric plants.
Contact us to learn more.