Industrial Filtration
Industrial Filtration requires serious machinery to operate at full performance. Our filtration specialists offers on site filtration service and consultation in the New York and Philadelphia metro areas including all of New Jersey, eastern PA, southwestern CT and southeastern NY. In addition, we offer phone consultation. Also Advanced Filtration ships around the world.. Thus, we recommend the appropriate filtration equipment from the right manufacturer.
Advanced Filtration experts work with multiple companies that each offer different industrial filtration solutions and products. We have the expertise to know what is best for your industrial application.
Advanced Filtration Company offers numerous products and services for applications related to filtration and separation systems for industrial filtration.
Our industrial filtration products and services include:
AMIAD Water Systems: Automatic back-washable media filters, spin kiln systems, and cyclonic separators. More about AMIAD Water Systems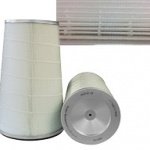 Braden Filtration LLC. –  Dust collection cartridges and equivalents to AAF, TDC, and Donaldson. More about Braden Filtration LLC.
Fibercor: RO membrane cleaners, disinfectants, hollow fiber cartridges, and capsules
Filtration Systems: "Over the Top" bags, cartridge filter vessels, and systems.
More about Filtration Systems
Fil-Trek: Single and multi cartridge bag housings. More about Fil-Trek
Flow-Ezy: Reservoir breathers, sump, and tank mounted strainers. More about Flow-Ezy
Gemini Technical: PVC, CPVC, Polypropylene cartridges, bag filter vessels, and strainers. More about Gemini Technical:
Graver Technologies: Pleated and depth filter cartridges, and G-stack disc cartridges. More about Graver Technologies
IFC: Y-strainers, basket type, simplex/duplex assemblies, self cleaning strainers, cast iron, s/s, bronze, check, butterfly, foot valves, and flexible connectors. IFC
Industrial and Sanitary Filter Housings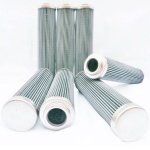 Filtration: Hydraulic filtration, coolant filtration, vacuum systems, filter-dyne equipment, clean fuel filters, and turbine oil filtration. More about Kaydon Filtration
Matrix Separations: Wound-type filter cartridges, cotton, nylon, rayon, and glass fiber. More about Matrix Separations
National Filter Media: Filter press cloths, vacuum filter belts, drum covers, repair parts for vacuum drum and belt filters, rebuilding vacuum drum and belt filters, filter leaf repair, all type of dust collector bags, and hardware. More about National Filter Media.
Pentair Filtration: Sediment removal, carbon cartridges, and plastic housings. More about Pentair Filtration.
Kaydon Filters interchangeable with Pall Filtration parts.
and Schroeder Advanced Fluid Conditioning Solutions Parts
Shawndra Products: Air intake, in-line air, gas filters, and replacement filters. More about Shawndra Products
Shelco Filters: In-line filter housings and multi-cartridge vessels. More about Shelco Filters
Strainrite Companies: Bag filter housings, filter bags, and hazardous waste disposal containers. More about Strainrite Companies.
Suez Water Technology Filters: A wide variety of filters for industrial applications and the expertise to choose the right one. More about Suez Water Technology Filters.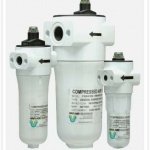 Air Systems and Purepoint Filtration Filters: Air filters, gas filters, air dryers, gas dryers, condensate management, after-coolers, mini air dryers, and adsorbent desiccants. More about Van Air Systems and Purepoint Filtration Filter.
Heat Exchangers, piping and separators
Aquafine Corporation: Ultraviolet water sterilization and TOC reduction equipment. More about Aquafine Corporation.
JD Cousins: Heat exchangers, after-coolers, refurbishing, replacement parts, and gasket sets for plate type assemblies. More about JD Cousins.