Van Air / Purepoint Systems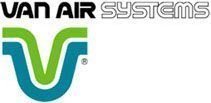 Advanced Filtration Company sells Van Air Systems and Purepoint Filtration Filters and Systems as well as a full line of Van Air and Purepoint Filtration products, including:
Compressed Air/Gas Filters
Air & Gas Dryers
Condensate Management
Aftercoolers
Mini Air Dryers
Adsorbent Dessicants

Van Air offers a variety of proven solutions for gas dehydration, whether the application requires meeting pipeline moisture specifications, inhibiting hydrate formation, preventing condensation in pipelines, or improving the combustible quality of fuel gas.
Contact us to learn more.  Request a quote on Van Air Systems and Filters / Purepoint Filtration for Air.