LM6000 Canister Filter, PremierWeb™ Nanofiber
Advanced Filtration Company sells the full line of Braden Filtration LLC filters including
LM6000 Canister Filter, PremierWeb™ Nanofibe
r
for for use in GE LM gas turbine inlet air systems.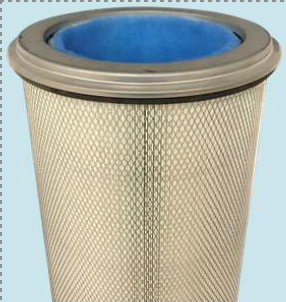 Dimensions 18.5" x 14" x 26"
G60 Galvanized Expanded Steel (Optional G90, or Stainless Steel) Outer & Inner Liners
Seamless Polyisoprene gasket
Breach Test > 25.0" H20 Final Resistance Burst Strength.
Braden Part LM175014
PremierWeb™ – Cellulose blend wet-laid paper with Nano and Glue Bead separationFilter Media
Braden Part: LM175024
Synthetic Composite, Hydrophobic w/fine fiber and Glue Bead separators Filter Media
Why should you work with Advanced Filtration?
Advanced Filtration specializes in industrial filtration systems including the Power, Chemical, Pharmaceutical, Cosmetic, Biotech representing many companies. Our experienced filtration engineers are at the ready to assist you.